Stained & Leaded Glass Services
Repair and Restoration
Lettered Dedication Panels
New Creations for Homes and Public Buildings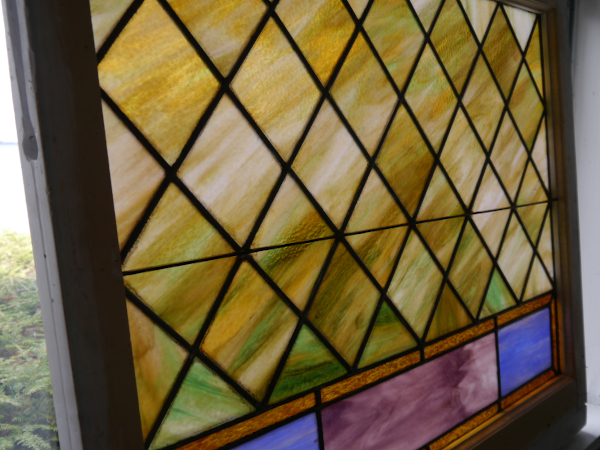 Repair & Restoration
Fatigued Lead
Lead came is incredibly durable, but after supporting the weight of glass for decades it can wear out, especially if under strain from improperly supported windows. Fatigued lead inevitably leads to glass pieces either breaking or falling out completely or both.
Replacing the lead came in older or damaged windows is often the only way to restore a panel, and involves disassembling piece by piece and replacing the rotted lead with new.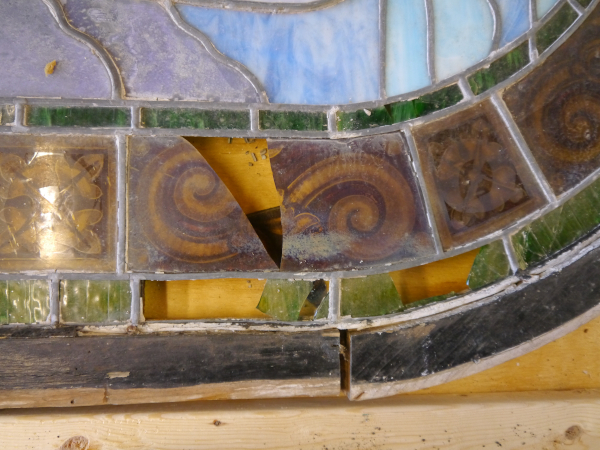 Cracked / Broken Glass
The most common repair, of course, is cracked or broken glass. The decision has to be made whether to replace it with new glass or work with the pieces (if you are lucky enough to have them) With very old windows it may be nearly impossible to perfectly match the glass, so the decision can be a tricky one.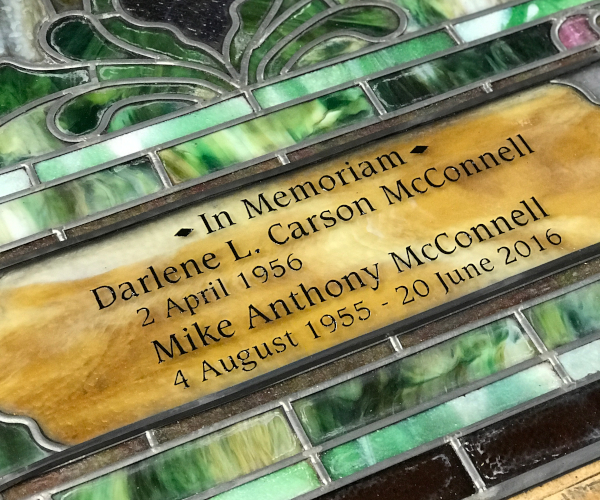 Dedication/Memorial Panels
Many traditional church windows were designed with an opalescent glass panel in the lower section to be used for donor recognition opportunities. The lettered and kiln-fired clear glass panel is then attached on the interior side of the window, thus allowing for a change of panels if necessary.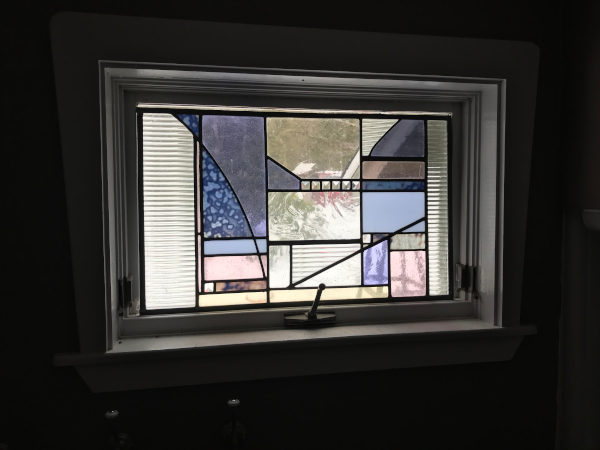 Window Design and Fabrication
For Homes, Public Buildings, Churches
Room enhancement
Privacy panels
Custom Lighting