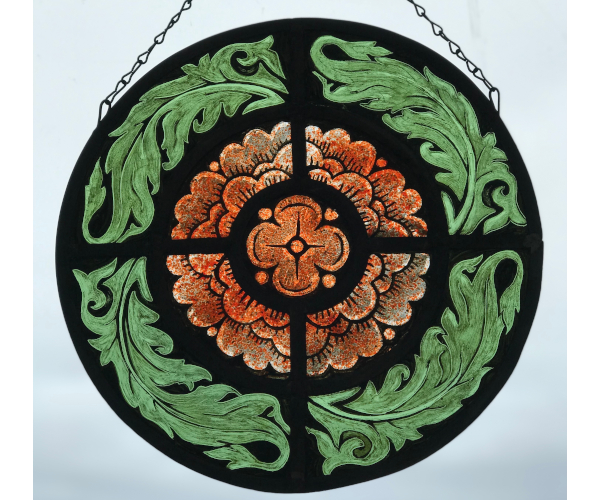 Reproduction Rondel
Practice panel incorporating fused glass center pieces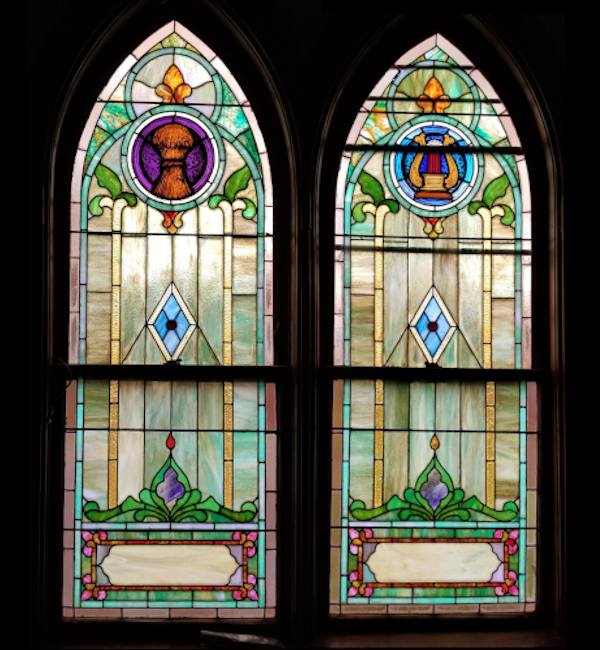 Restoration Project
Sewall Memorial Congregational Church
In the Fall of 2019 the Sewall Memorial Church in Robbinston, Maine suffered damage to the stained glass windows on the South side of the building. One window experienced such force as to blow a hole through it, FROM THE INSIDE OUT!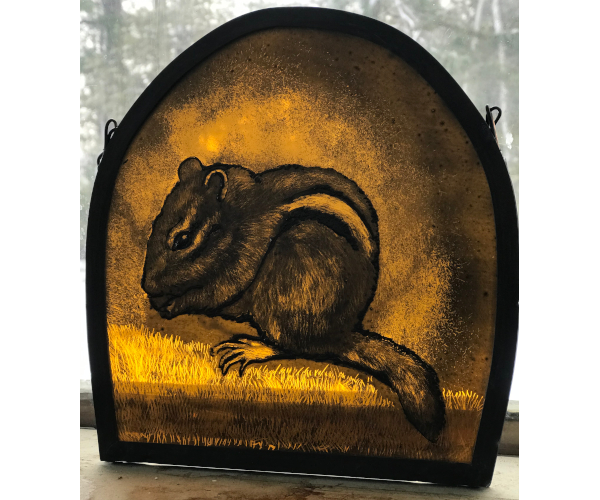 Chipmunk Painted Panel
Approx. 8" x 8"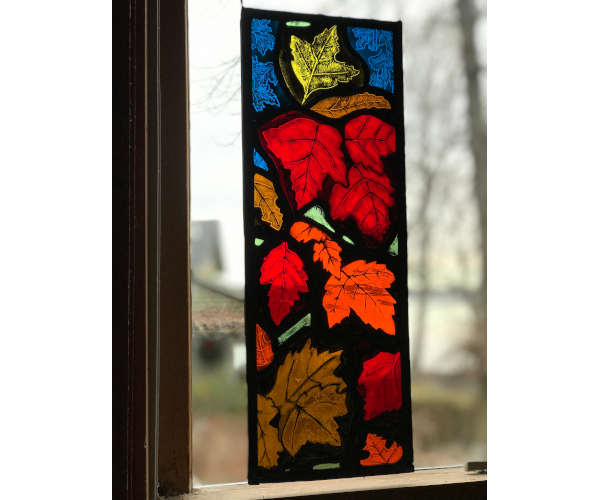 Small Maple Panel
Approx.6"w x 14"h
Small free-hanging panel based on earlier larger maple leaf window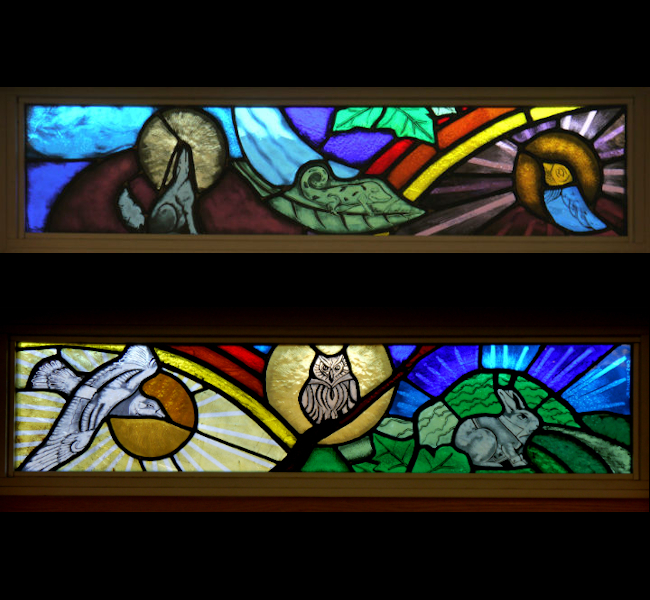 Newport Cultural Center Children's Room windows
Two transom windows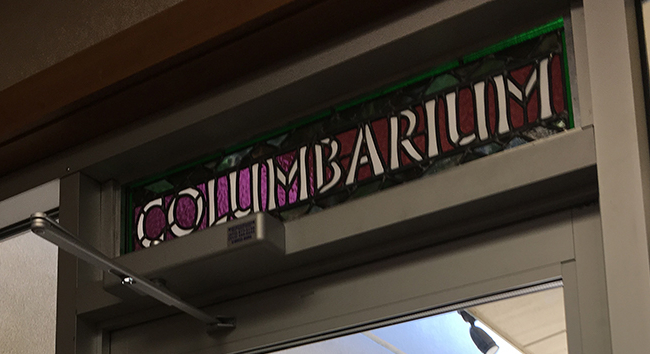 Leaded Glass Columbarium window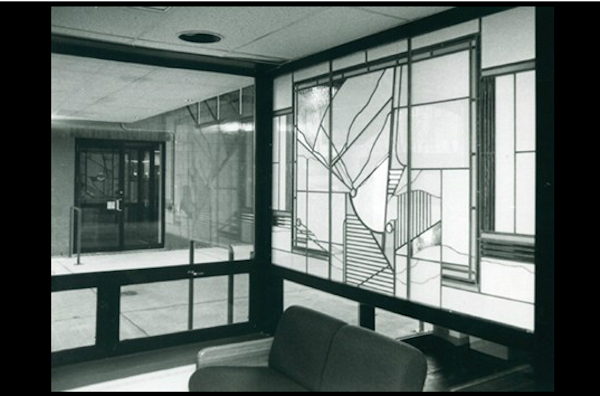 USM Masterton Hall
Portland, Maine, 1988
One of two partition windows in the entryway
This was a State of Maine "Percent for Art" commission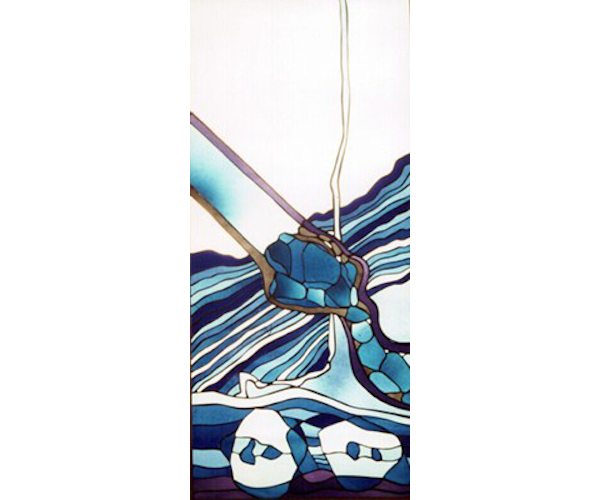 Blue Bayou-1982
One of my first windows
approx. 22 in. x 47 in.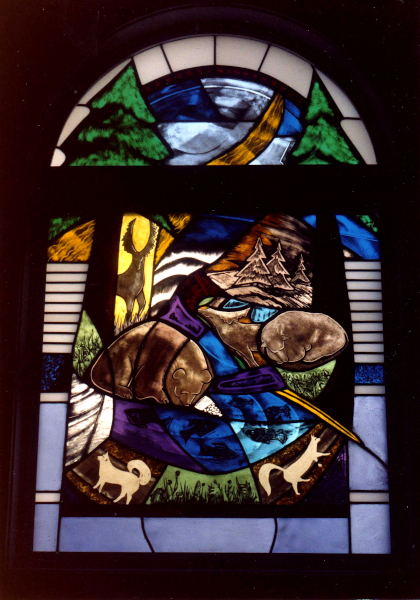 Starks Elementary School-1990
top: 46 in. x 20 in., bottom: 46 in. x 46 in.