J. Miller Studio Story
My glass studio is all about honoring the traditional craft of stained and leaded glass. It is a most rudimentary craft, in many ways, requiring only simple tools and materials. The techniques have changed very little over hundreds of years. I've learned many things from rebuilding old windows, and feel it's a tradition worth carrying on.
The Early Years
I started working with glass in 1982, under the mentorship of the glass artists at Asylum Glass Studio in Newport.We created our first public art window for Solon Elementary School, Solon, ME, in 1985.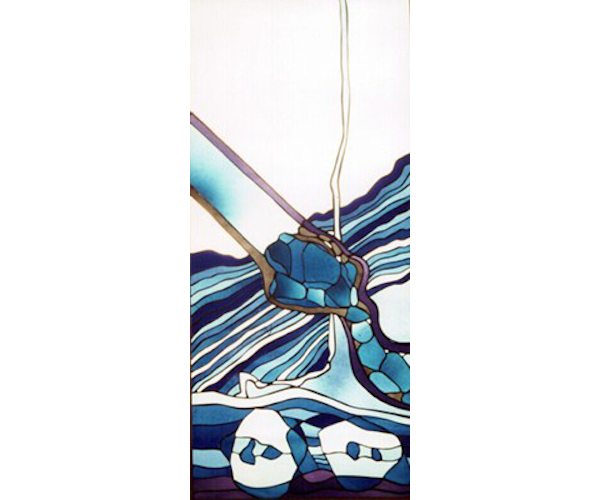 American Craft Council Shows & more
Besides the commissions, we were accepted and displayed work at The American Craft Council Show in Baltimore, MD and what was called The Northeast Craft Fair in Rhinebeck, NY., for several years.
We also made trips during the winter to the many craft fairs in Florida, including the Tampa Bay Arts Festival.
I sold several original creations at these festivals, including "Blue Bayou" (to the right)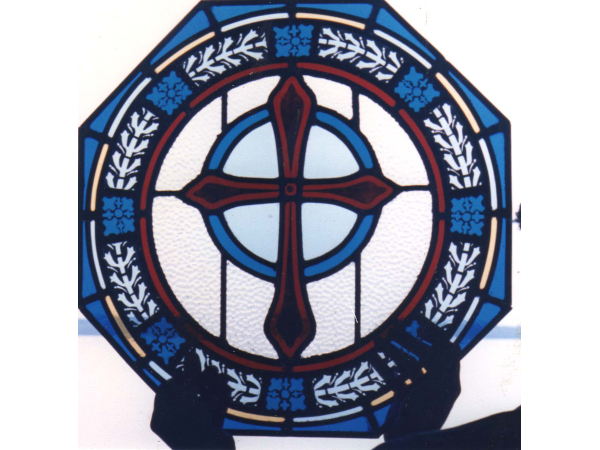 A Quiet Period
There was a time when the Glass Studio was only doing the ocassional project. I was spending time carving signs. The glasswork was mainly repair and re-leading of windows or a lampshade here and there. It was in this period I found myself more and more valuing the historical tradition of these older windows.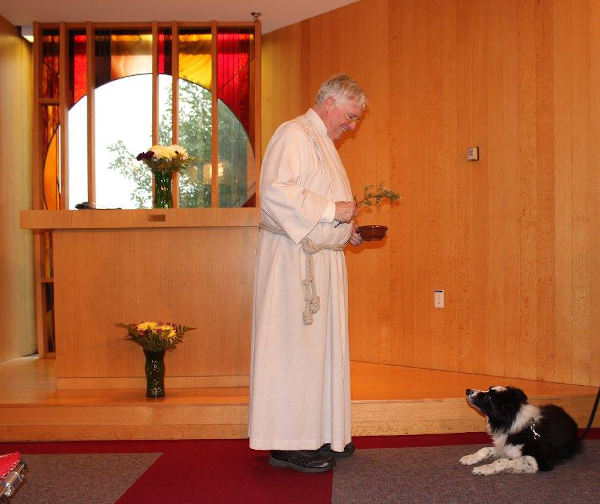 The Work Ahead
I have more time to devote to the craft now and the mission is to preserve historic pieces, create new architectural work and help families fulfill their visions for their homes.
photo: EMMC Chapel, Bangor, Maine